IMEI Carrier Lock
Check
The IMEI Carrier Lock Status checker will show you if your Apple iPhone is Carrier Locked or permanently unlocked for use with a different carrier. Run a quick check to know essential information about your smartphone.
Please wait for the IMEI check results. Sometimes, the IMEI checking process may take a little longer. But you can always find all essential order details in your account.
Advanced IMEI data check results are offered at an extra cost. You must
Log in
or
register an account
to order this paid service.
1
2
3
4
5
6
7
8
9
10
11
12
13
14
15
16
17
18
19
20
21
22
23
Example of IMEI Carrier Lock check result:
Model:
IPHONE 11 128GB BLACK CELLULAR [A2111] [IPHONE12,1]
IMEI:
356551105000XXX
IMEI 2:
356551105115XXX
Serial Number:
C6KZX0QLNXXX
Carrier Lock
:
LOCKED
Network carrier:
US T-MOBILE LOCKED ACTIVATION POLICY
Country:
United States
Extra IMEI Data:
iCloud FMI Status:
ON
SIM Lock
:
LOCKED
iCloud Lost \ Stolen Status
:
LOST
MDM Lock Status
:
ON
Blacklist Status:
BLACKLISTED
Blacklisted By:
Sprint
Blacklisted On:
2020-08-04 21:38:48
Blacklisted Country:
United States
Last Activation Country:
United States
Warranty Status:
Out Of Warranty (No Coverage)
Loaner Device:
YES
IMEI Check for Carrier: iPhone Locked or Unlocked?
When buying an iPhone online, it is best to double-check all possible information about the device beforehand. IMEI number carrier check is the best service you can trust as it provides answers to all questions you have - remotely, safely, quickly.
Learn what carrier lock means, how it can affect your iPhone, and your steps to check carrier by IMEI number.
What is Carrier Lock?
In case you wonder, 'What means carrier lock?' We have to explain it. Some mobile operators lock their customers by iPhone IMEI number, a unique identifier, to make them 'forever' users.
Why are phones locked to carriers? A mobile carrier lock blocks the device from connecting to other networks rather than the original one. AT&T, Sprint, T-Mobile, and many other carriers are known not to allow their clients to switch out SIM cards by locking the phones.
When an AT&T iPhone user inserts a Sprint SIM card into the device, there will be no signal. The same thing happens to handsets locked to other mobile networks.
Why do you need to check iPhone Carrier Lock Status?
IMEI carrier unlock check is a service designed to help Apple users enjoy all iOS features anywhere they go.
'What if I buy a carrier locked iPhone?' you might ask. If IMEI check for carrier shows 'Locked' for your device, it means that you have to stay with one mobile network unless you can unlock from it. Not every mobile operator is happy to let their clients go, and some ask to pay for this service.
These are more problems you could face:
There could be issues with the account used with the particular network;
The mobile network a smartphone is locked to might be unavailable in your region or country;
An operator might refuse to unlock an iPhone for you.
How to check Carrier Lock / Unlock Status via IMEI?
Anyways, IMEI carrier lock check is an essential service that is very handy to users who hesitate whether to buy a phone or not.
A unique identifier is quick to locate. Dial *#06# to have the iOS device display your IMEI or find it in the Settings app (General - About section).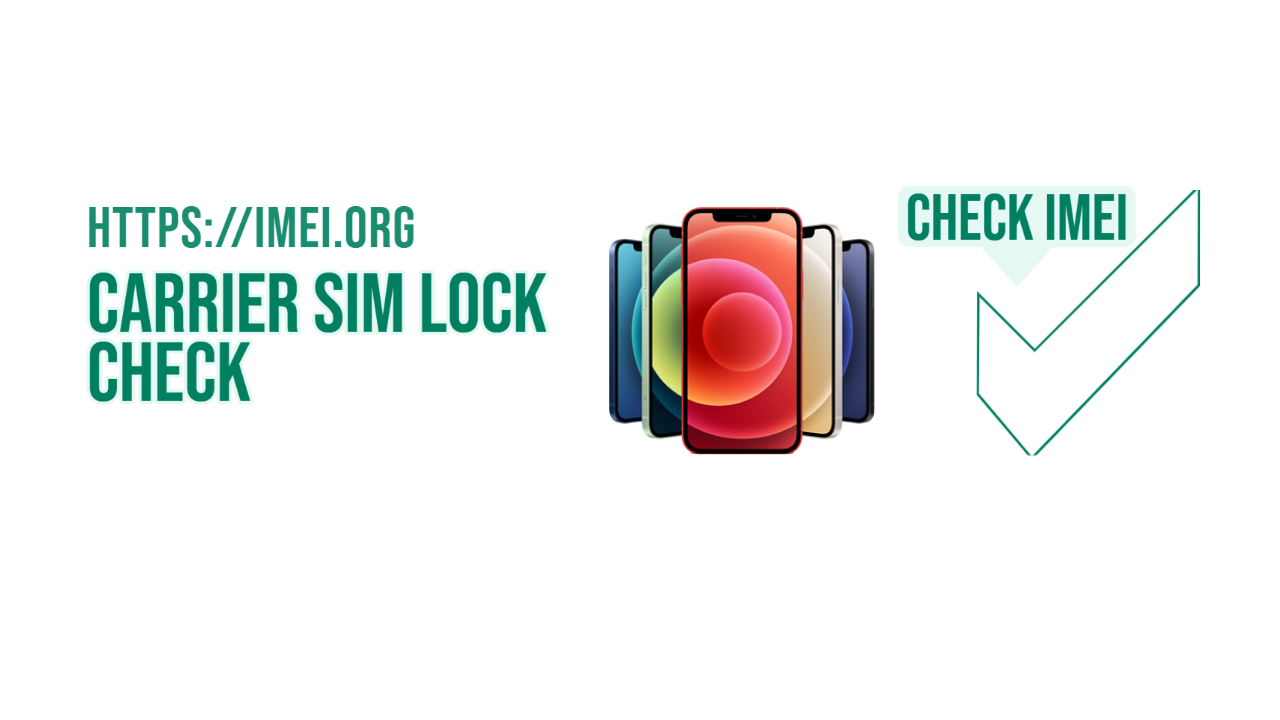 IMEI Carrier Lock Check
Now you can type in that 15-digit identifier into the 'Enter IMEI number' field. It's simple! Then press 'Check' and wait for the server to impress you with facts:
The 'Carrier Lock' will say Locked or Unlocked;
The 'Network carrier' lists the name of the original mobile operator;
The 'Country' names the country of origin of your device.
Run this remote IMEI check for carrier to get facts about your iPhone. It is best to know the essential details before deciding, right?
Check Phone IMEI
IMEI.org proposal to check online IMEI for the most popular device ever made!
How can we help?
Need help, have questions or want to suggest a feature? Send us a message here.