Don't Buy a Blacklisted iPhone! Check a Device Before You Order It!
Getting a used Apple smartphone can be a big thing if you love a particular brand but cannot afford it or don't want to own a new model. Having made your mind about such a purchase, you need to be attentive. Don't buy a blacklisted iPhone. Check a device before you order it using reliable, fast online IMEI.org services.
It is fantastic that by knowing one little detail about any iPhone (its IMEI number), you get a lot of helpful information, including its blacklist status.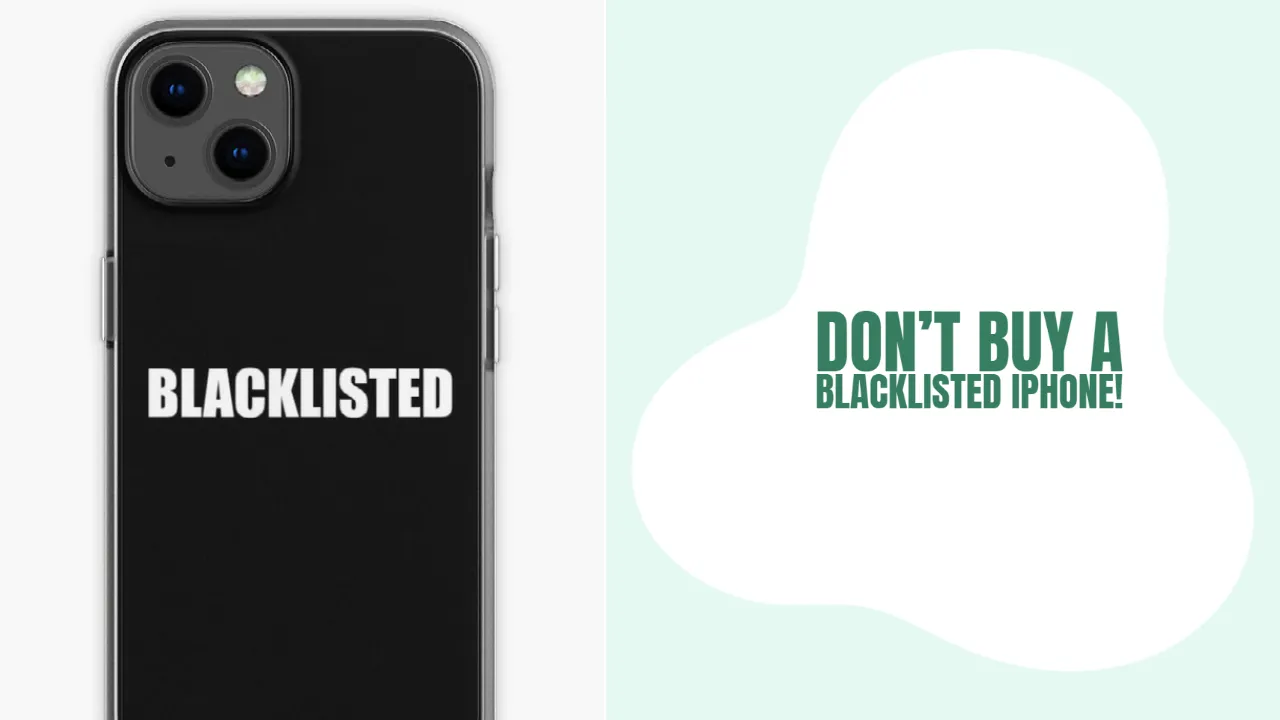 What Blacklisted iPhone Means
Years ago, customers could not learn if the pre-owned iPhone they were getting was blacklisted or not. However, the development of global and national GSM blacklist databases has made it easy and quick to check a device before you order it.
There are several reasons for Apple iPhone to appear on the GSM blacklist:
The original owner cannot pay all the contract bills and balances with the phone carrier;
The iPhone is reported as stolen or lost by its original owner.
Anyways, Apple has no control over the blacklisted iPhone status. It cannot fix this situation for you. Only wireless carriers can list the reported device through its unique identifying number known as IMEI.
You cannot activate a blacklisted iPhone on a wireless carrier worldwide. It doesn't matter what the original country of such a phone is. And only a mobile operator can remove the handset from the blacklist database (if the original owner who reported the handset lost or stolen gets it back).
As we have mentioned, don't buy a blacklisted iPhone! Learn how to check any device before you order it.
How to Check Blacklist Status
The existence of blacklist databases makes it fast and straightforward to check a device before you order it.
For example, IMEI.org offers a free Lost/Stolen status check for every iPhone user. This service is a distant opportunity to learn if the iCloud is clean or lost/stolen. Thus, you will know if the smartphone is acceptable to order or listed as stolen or lost by its previous owner.
Besides, IMEI.org offers fast and reliable checking options for users who wish to check the blacklist status of their iPhone:
These affordable services only require an iPhone IMEI, which you or the seller can locate in Settings - General - About or through the *#06# combination (dial it to see the 15-digit IMEI on the screen).
The regular blacklist status checking option shows you the iCloud and Blacklist statuses. But the pro option also provides you with information about the mobile carrier that has blacklisted the phone, the date it was blacklisted, and the country where it happened.
***
You have no need to order a second-hand iPhone blindly and get a blacklisted smartphone. Use quick remote services to check a device before you order it. Don't buy a blacklisted iPhone because you have full access to the proper tools to learn its status ahead of purchase.
Check Phone IMEI
IMEI.org proposal to check online IMEI for the most popular device ever made!
Recent news
The IMEI.org provide complex IMEI check data service for any iPhone models