Gazelle Can Sell You Corporate Owned iPhones!
Modern used smartphone marketplaces like Gazelle offer many Apple devices for sale. And if you are a Gazelle user, you should be aware that the site can sell you a corporate-owned iPhone. Learn how you can check the handset before buying it.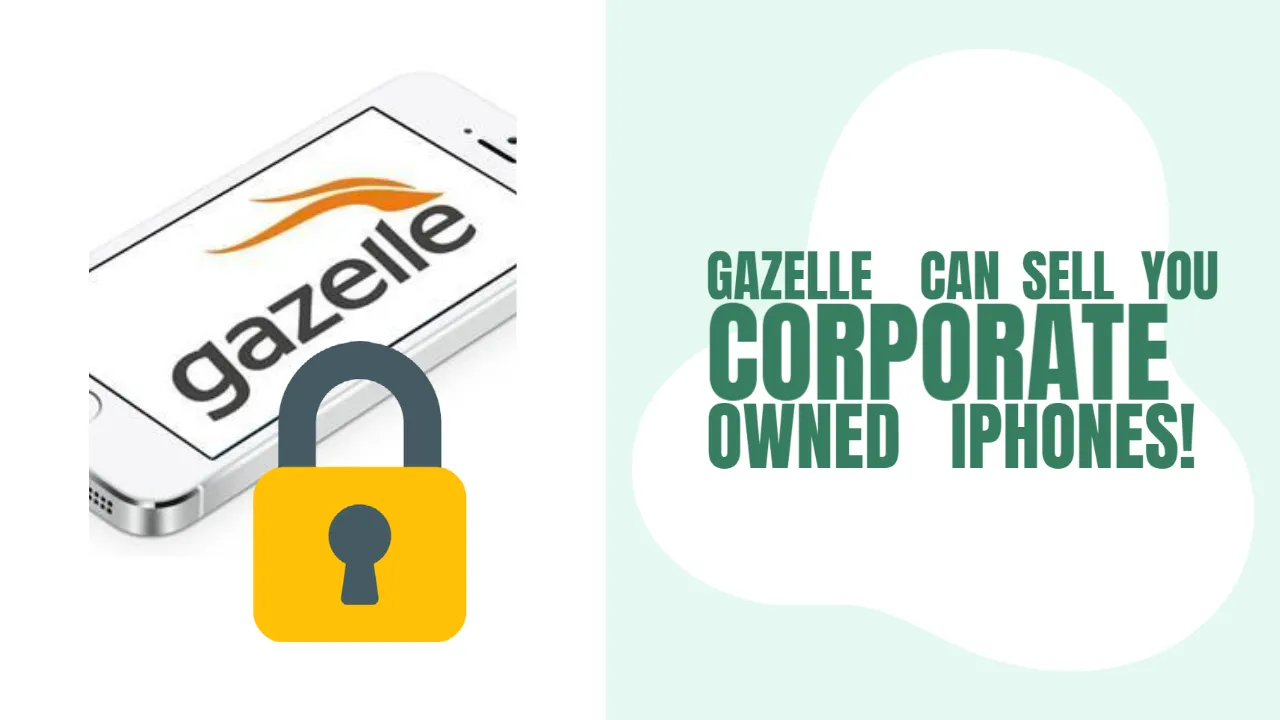 User-friendly services such as IMEI.org remotely help every Gazelle user who is planning to buy a pre-owned iPhone but doesn't want to end up with a corporate-owned device with tons of problems.
About Gazelle
Gazelle is a reCommerce website offering pre-owned devices, including corporate-owned iPhones, for sale since 2008. This company has many used phones and tablets you can order. The company can sell you corporate-owned iPhones after inspecting and certifying the devices.
However, you should use the MDM check service before your used smartphone goes on sale to other Gazelle users or you get such a gadget for yourself. This way, you can protect others and yourself from getting a problematic phone.
MDM Check
MDM or Mobile Device Management is a unique tool that allows companies to control their Apple devices through DEP. Once a business automates MDM enrollment and supervision of iPhones owned by the company during their setup, it is easy for IT administrators to configure them remotely.
When such a phone ends on the pre-owned electronics marketplace such as Gazelle, it can still have an MDM profile. A new owner can experience unpleasant problems once the IT administrator erases, updates, or blocks that corporate-owned iPhone.
A quick distant MDM check offered by IMEI.org will tell you whether the iPhone on sale by Gazelle is corporate-owned or not.
How to Ensure iPhone is not Corporate-Owned?
Checking if Gazelle has on sale corporate-owned iPhones or clean devices is simple. You can visit the imei.org website and select one of the two available MDM checking services:
Simple MDM status check;
Apple MDM status PRO check.
The first service will only tell you if MDM is enabled or disabled on the iPhone. The second service will provide you with many valuable details, including the country, company, physical address, email, and phone number of the corporation that owns the phone.
To check the status of the iPhone on sale by Gazelle, you only need to know its IMEI number. Ask the marketplace seller for it (it can be found in Settings - General - About or through *#06# call).
Then enter the IMEI code into the field and select the check service. You will see the results instantly.
Knowing that marketplaces such as Gazelle can sell you corporate-owned iPhones helps you to protect yourself. You can always rely on IMEI.org to MDM check any iPhone by its IMEI and ensure it has no corporate profile. Buying used smart devices is stunning as it saves much money compared to buying a new phone. Just be careful, and your money will serve you well!
Check Phone IMEI
IMEI.org proposal to check online IMEI for the most popular device ever made!
Recent news
The IMEI.org provide complex IMEI check data service for any iPhone models