Don't Buy Carrier Locked iPhone! How to Check It?
Those about to get a used device and switch to the Apple brand should consider one important thing. Every 'fruit' phone fan will tell you, 'Don't buy carrier locked iPhone'. Luckily, you can check a used device before buying it to ensure that it is unlocked and can be used with different mobile networks.
The user-friendly IMEI.org service lets you check important information about an iPhone by its IMEI number. Thus, you can remotely learn all the facts you need the most.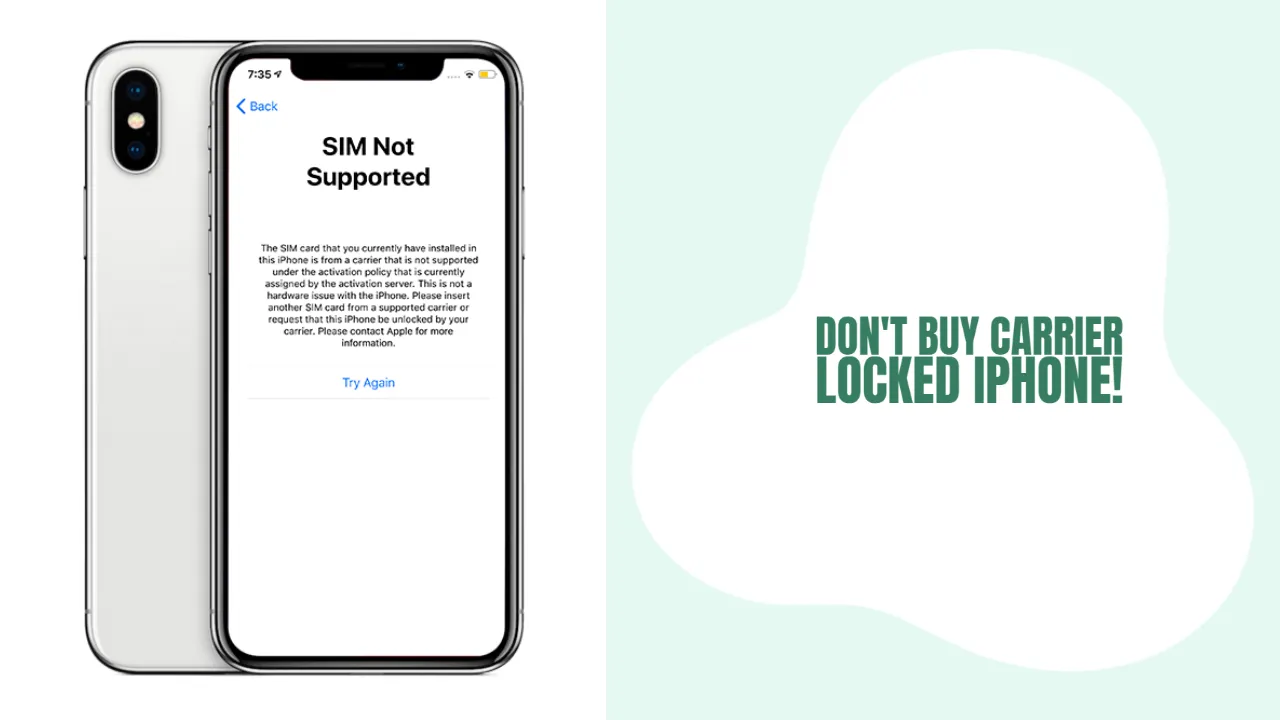 Carrier Locked iPhone
Many customers don't like to pay the total iPhone price upfront. They choose carrier plans that let you pay off the device within two years. But such 'cheaper now' options also 'lock' the smartphone to a particular mobile network.
What does it mean to you? Until the customer pays off the handset price, that device will stay locked and will not connect to other carriers networks. Thus, you won't make phone calls and text your friends
How to Check iPhone Carrier Lock
If you buy a new Apple smartphone, you always know if it is a carrier-locked iPhone or an unlocked device. But when you are getting a second-hand handset, you don't want to buy a carrier-locked iPhone. How can you prevent this unpleasant situation?
You will find several solutions on IMEI.org. So, learn how to check your iPhone status online and receive answers to all your questions within minutes.
Method 1: Apple SIM-Lock Status Check
This affordable IMEI.org service lets you learn several important things about any iPhone, new or second-hand, by its IMEI number:
Device model with color specification and storage capacity;
Serial number;
However, you will not see the name of the mobile network in case it is a carrier-locked iPhone you won't want to buy.
Method 2: Apple Carrier Check
This IMEI.org service provides more information than the Carrier SIM-Lock Status check. It is also affordable and available remotely. Here is what you can learn about your iPhone by IMEI:
Carrier name and country;
SIM-Lock status (Locked or Unlocked):
iPhone model, storage capacity, color specs;
Serial number;
Find My iPhone (FMI) details (On or Off);
iCloud status (Clean or Lost);
Warranty details;
Estimated date of purchase;
Replaced or not.
To check a handset, you will only need an IMEI number. So, if you don't want to buy a carrier-locked iPhone, you should ask its seller to provide you with a unique 15-digit code.
It is quick to locate the IMEI in the Settings - General - About section on the handset or dial this combination: *#06#.
***
Simple remote IMEI check services will help everyone discover helpful information about a checked smartphone. You can avoid getting a carrier-locked iPhone and other problematic devices.
Check Phone IMEI
IMEI.org proposal to check online IMEI for the most popular device ever made!
Recent news
The IMEI.org provide complex IMEI check data service for any iPhone models