Why You Can't Buy a Used iPhone on eBay Without Checking the IMEI
Millions of users worldwide use eBay to get pre-owned electronics. And iPhones are among the most popular devices you can find on this selling platform. Learn why you can't buy a used iPhone on eBay without checking the IMEI and how you can protect yourself from ordering a useless smartphone.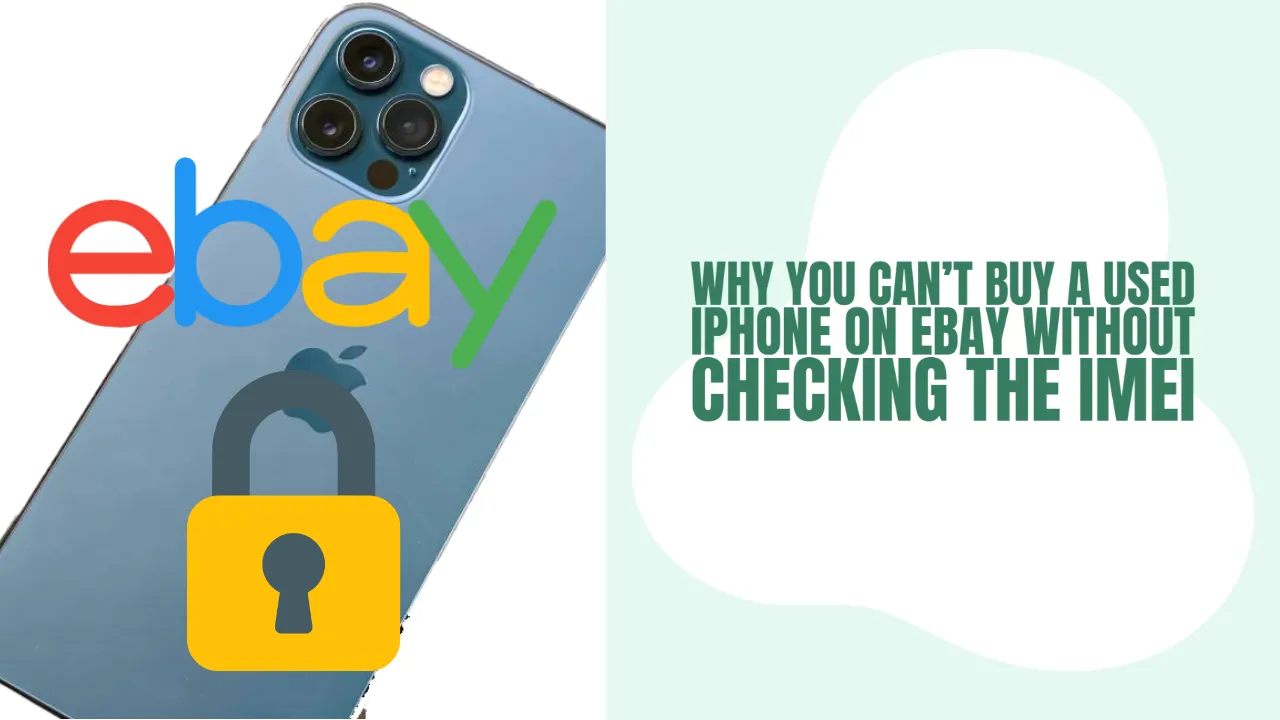 Users who choose pre-owned iPhones over new handsets think of protecting nature and letting a second-hand device serve its second and third life. Such phones are cheaper than new releases and come with great features. They can become your great purchase once you understand why checking the IMEI is essential for all eBay consumers.
Used iPhone on eBay
With millions of listings on eBay, you can always find numerous choices when looking for a used iPhone. This platform has many trusted sellers with a good reputation and thousands of reviews, which eases your choice and helps to select the best deal.
Still, no one is protected from buying a used iPhone on eBay with different issues, such as an iCloud Activation Lock screen, MDM corporate profile, blacklist status, SIM-lock, etc.
Problem
Reasons why you can't buy a used iPhone on eBay without checking the IMEI:
You can get a phone with an Activation Lock screen;
Your device could be corporate-owned and come with an MDM profile;
The handset could be SIM-locked and not let you connect to your favorite mobile carrier;
The iPhone could be blacklisted;
The phone could be reported as lost or stolen.
Solution
You can avoid owning a useless device by checking the IMEI of the iPhone you are planning to buy on eBay. The IMEI.org is a great site for users who wish to quickly check any iPhone by its IMEI number and receive the most up-to-date facts.
The remote services will provide instant details about the smartphone, and you will know at once if it is a good deal or something you should not buy.
How to Check a Used iPhone from eBay by IMEI?
The instructions for checking any Apple smartphone are straightforward.
Firstly, you ask the eBay seller to provide you with the IMEI code of the second-hand iPhone. Getting this code is quick. The seller can look it up in Settings - General - About on the handset. Or there is an even faster method of dialing *#06# and having the 15-digit number displayed on the iPhone screen.
Secondly, go to the imei.org website and enter the code into the 'Enter IMEI number field'. Then choose the service you are interested in and click the green 'Check IMEI' button.
At once, you will have the details about the checked smartphone. You will learn if it has an Activation Lock screen, blacklist status, lost/stolen report, MDM profile, or other issues.
You now understand why you can't buy a used iPhone on eBay without checking the IMEI. So, check the handset before the purchase to avoid all known problems. May your smartphone be clean and make you happy!
Check Phone IMEI
IMEI.org proposal to check online IMEI for the most popular device ever made!
Recent news
The IMEI.org provide complex IMEI check data service for any iPhone models